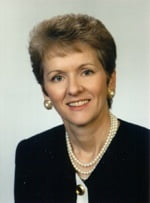 Faith E. Barry
Senior Advisor for Best Compliance Practices
Faith E. Barry joined the Council of Ethical Organizations as Senior Advisor for Best Compliance Practices. Prior to joining the Council, she was Vice President, Integrity and Compliance with Interim HealthCare Inc., one of the nation's largest independent providers of home nursing and specialized health care services. Ms. Barry's responsibilities as Vice President for Integrity and Compliance included development and management of the company's Integrity and Compliance function. In 1999, the Interim HealthCare Inc. Integrity and Compliance program was recognized as a Best Compliance Practice in Home Care. In her thirteen years at Interim, Ms. Barry also served as Regional Vice President and Senior Director of Branch Operations.
Prior to her healthcare career, Ms. Barry held management and executive positions in management consulting (Booz, Allen and Hamilton), philanthropy (The Rockefeller Foundation), the performing arts (San Francisco Opera and Oakland Symphony Orchestra associations) and electronics manufacturing (Memorex Corporation and TEC, Inc.).
Ms. Barry received her BA degree from Rosemont College and MBA from the University of Phoenix, where she has since been named Outstanding Alumni. She is a graduate of the Greater Tucson Leadership Program. In 1999, she achieved the designation Certified Compliance Professional.
Dr. Mike Walker
Senior Vice President, Risk Management
Dr. Mike Walker joined the Council of Ethical Organizations as Senior Vice President, Risk Management after serving the last nine years as the Chief Audit, Compliance and Ethics Officer for the University of Connecticut (UConn) and the UConn Health Center. His oversight responsibilities at UConn included all aspects of the regulatory environment to include health care delivery, privacy, and research. Mike's prior assignment was with Wake Forest University where he had similar responsibilities.
Dr. Walker received his Ph.D. from the University of North Carolina at Greensboro with a dissertation focused on regulatory stress in academic medicine. Mike also holds masters degrees from Central Michigan University and Appalachian State University. Mike is also a graduate of the Army's Staff College and is a certified as an Army Inspector General and Certified Fraud Examiner (CFE). Mike is well know nationally, presenting at numerous conferences and authoring multiple articles focused on the risk assessment/risk management process.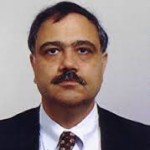 Andrew Grosso
Senior Advisor, Legal Issues
Andrew Grosso serves as Senior Advisor, Legal Issues. Mr. Grosso is a former Assistant United States Attorney who now practices in Washington, D.C. Among his areas of concentration are the False Claims Act, corporate compliance, Stark Laws and the AKS, and Electronic Commerce.
Prior to entering private practice, Mr. Grosso served as an Assistant U.S. Attorney from 1983 until 1994, in both Tampa, Florida, and Boston, Massachusetts. During that time, he primarily prosecuted matters involving corporate crime and government fraud. In 1988, he established the nation's first federal-state task force to combat health care fraud, and, in 1991, became a founding member of the Health Care Fraud Working Group of the U.S. Department of Justice.
Mr. Grosso earned his law degree in 1980 from the University of Notre Dame, and holds Master of Science degrees in both physics and computer science from Rensselaer Polytechnic Institute.
He is a member of the bars of New York, Florida, and the District of Columbia; and has served on the Council for the Criminal Justice Section of the American Bar Association and as Chair of the Science and Technology Committee for that section.
Among Mr. Grosso's publications are: Essentials for the Prosecution and Defense of Federal Program Fraud, Criminal Defense Techniques 85-1 (Matthew Bender & Co., Inc., 1994); "Medical Necessity and the Medicare and Medicaid Anti-Kickback Statute," Federal Bar News and Journal (1993); "Prosecuting Health Care Fraud: Tools of the Trade," Federal Bar News and Journal (1993); "Health Care Fraud: Prosecuting Lack of Medical Necessity," FBI Law Enforcement Bulletin (1992); Computer Crime, Criminal Defense Techniques (Matthew Bender & Co., Inc., 1996); "The Qui Tam Law Suit," Labor and Employment Section Newsletter of the N.Y.S. Bar Association (1995); and "Search Warrant Applications," FBI Law Enforcement Bulletin (1994).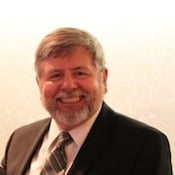 Jim Neal
Senior Advisor for Compliance Program Assessments and Certifications
Jim Neal joined the Council of Ethical Organizations as a Senior Advisor for Compliance Program Assessments and Certifications. Prior to joining the Council, Jim was Chief Compliance Officer for Millennium Labs. He is recognized as an industry leader, serving in top management compliance positions for over 17 years. Jim has a proven track record in developing and directing highly successful compliance functions capable of promptly detecting or preventing risk issues for health care providers, clinical laboratories and medical device manufacturing organizations. He is knowledgeable on matters relating to compliance with pertinent state, federal and international laws and regulations to include HIPAA, Stark, Anti-kickback, and Civil Monetary Penalties Statute, FCPA, AdvaMed, EucoMed and state reporting requirements.
Prior to becoming CCO at Millennium Labs, Jim worked for Carefusion in 2009, Palomar Pomerado Health System from 1999-2008 as Director of Corporate Compliance and Integrity. He retired from the United States Navy in 1990 as Lieutenant Commander, designator, Special Operations Officer. Jim served for over 24 years active duty, including three combat tours of duty in Republic of Vietnam.
Jim received his BS in Industrial Management from the University of Maryland, College Park. He holds a Certified Compliance Executive Certification (Health Ethics Trust) and is a certified CAPE (State Baldridge) Internal Evaluator (State), Nuclear Biological and Chemical First Responder Trainer (State), AHEARA Contractor Supervisor (EPA), Hazardous Materials Hospital Decontamination Trainer (State), and a Master Training Specialist (Federal Government).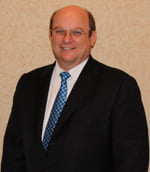 Howard Quinn
Senior Advisor to the Council of Ethical Organizations for Health Plan Compliance
Howard Quinn serves as Senior Advisor to the Council of Ethical Organizations for Health Plan Compliance. Mr. Quinn is a Market Conduct Examiner, Certified Compliance Professional, Accredited Insurance Examiner, Chartered Life Underwriter and Chartered Financial Consultant.
From 1994 to the present, Mr. Quinn has undertaken examination efforts on behalf of the Arizona Department of Insurance and Georgia Department of Insurance. Mr. Quinn has also conducted market conduct examinations on behalf of United Healthcare, United Healthcare of Georgia, Principal Life Insurance, The Travelers, New York Life, Northwestern Mutual Life, The Equitable, AIG and many other insurance companies and health plans. He has also conducted Conflict of Interest audits for a QIC Medicare program.
Mr. Quinn has a bachelors degree from The University of Arizona, graduate studies at the University of Arizona and Harvard.